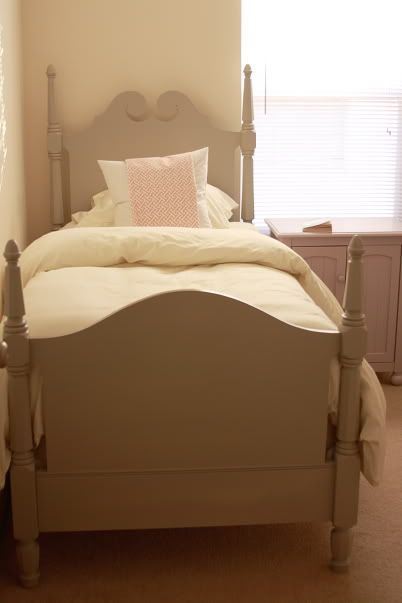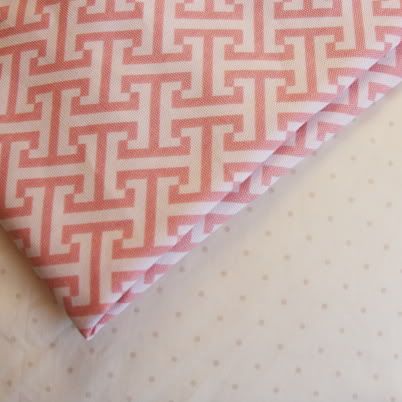 Last week David spent an entire day painting furniture for me.
We're swapping rooms around here.
It's a lot of work to decorate on a shoestring budget,
but David is always willing to make my dreams come true :)
Oh, and it was also deer hunting weekend.
So he was just scoring some extra points
and ensuring I had nothing to whine about while he was gone.
I've started to assemble the rooms,
and there is a lot left to do.
But boy oh boy, it's my favorite thing..."setting up".
Just ask my mom, who swears I never never actually played house
as a little girl.
She says I spent the whole time setting up my kitchen.
I annoyed more than one playmate, and some sisters too I'm sure.
**Lily's beautiful bed is an antique from craigslist,
and the detail
shot is her polka-dot duvet cover and fabric for a pillow...
(that has yet to be made).**