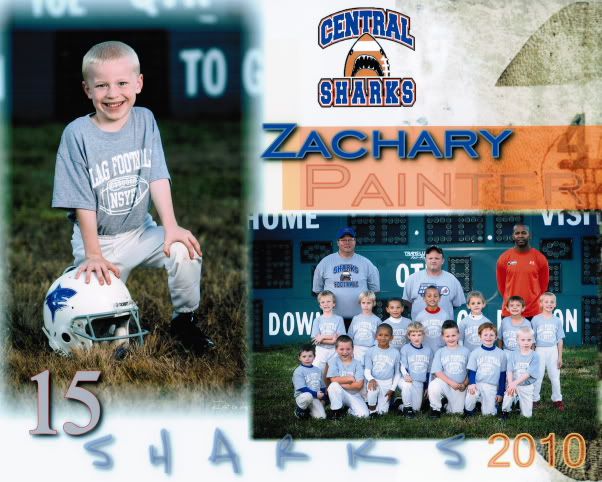 We've had practice Tuesday and Thursday since August...and games on Saturday.
This league doesn't mess around.
(for the record, I wanted to sign Zach up for the YMCA version of flag football...it's a little (ok, a lot) less intense, but I let his father make the final decision :)
I'll admit, he made a good choice.
David was probably more concerned with the actual teaching of football skills...but I was most encouraged by the details. I loved that they called each boys name as they ran onto the field at the beginning of games, I loved homecoming festivities complete with parade down to our home field!
David also played in a competitive flag league this fall.
The best part was hearing Zach shout strategy from the sidelines. ha!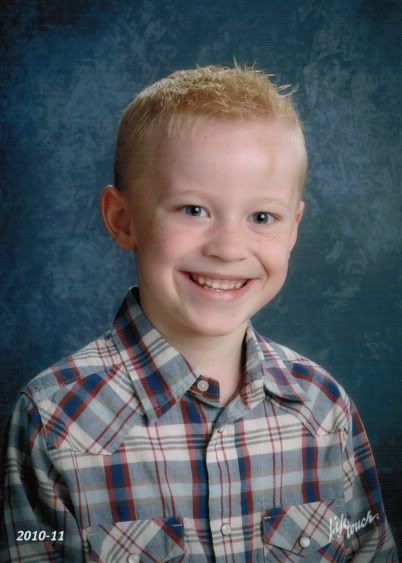 (Zachary's Kindergarten School Picture)
On Friday Zach was excited to tell me about his day at school.
He said the principal announced his name over the intercom and he got to pick a dog tag from the office. He showed me the dog tag and was beaming ear to ear.
I read the engraving on one side of the tag, "caught being good"
I told him, "it says you were caught being good Zachary! That's so great honey, what was it that you did to be picked for this award?"
And continuing with his biggest smile ever he said,