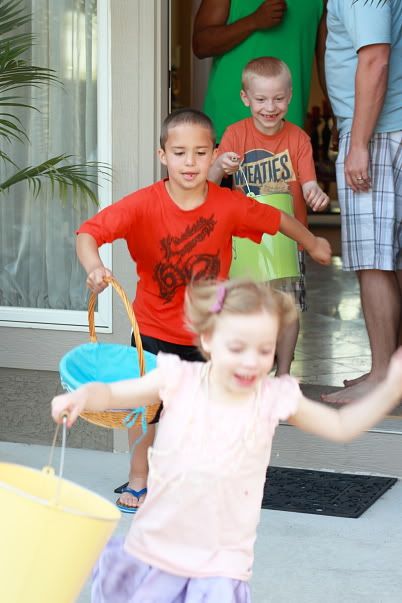 Oh we've had such gorgeous weather, and Easter Sunday was no exception.
There was a little egg hunt of course for the busy busy children.
Thank goodness Roman and Marquise got a head start.
He also opened a few gifts.
He's serious about his sports in case you couldn't determine from the photos.
Watch out.
I luuuuuuv that little guy!
Also, I have to include a phone-video from the day.
Because you know I will do whatever it takes to hear this sweet little laugh.
a-dor-able.