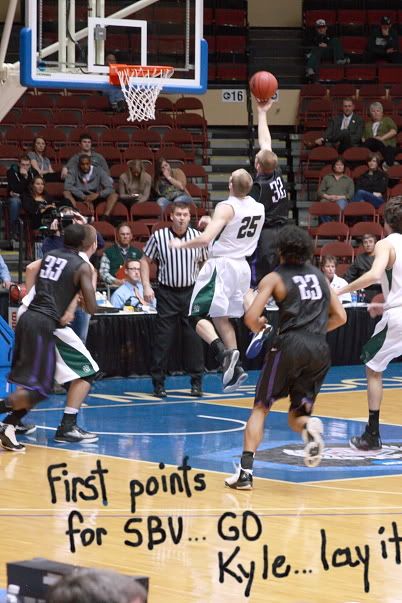 Kyle's team came to Kansas City for the tournament!
These kids right here are his BIGGEST FANS!
They are decked out in their official uniforms...
SBU Bearcats...Sloan 32 all the way.
After the game.
The moment they've been waiting for!
I can't handle how cute all those SLOAN 32's are.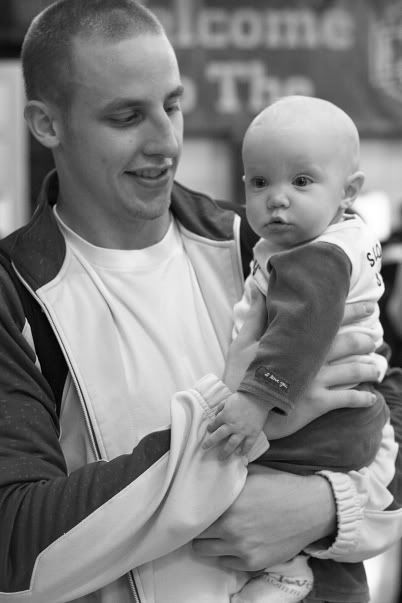 Even the baby had her own jersey! Adorable!
What you do after a game:
hug yo mama...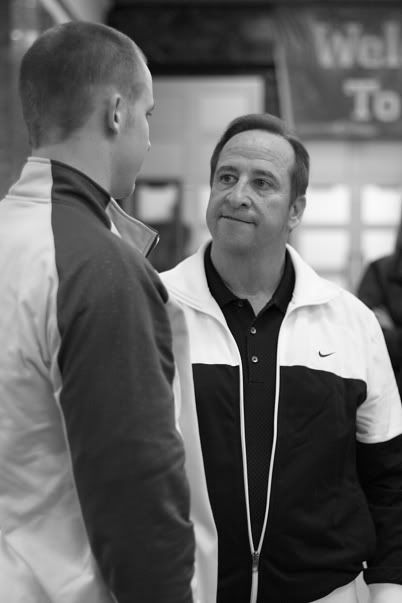 ...and talk serious details with yo daddy.
(although I have a bunch of pics with kyle and dad hugging/smiling,
I love this one. It's like my exact memory of the father & son exchange after each game!)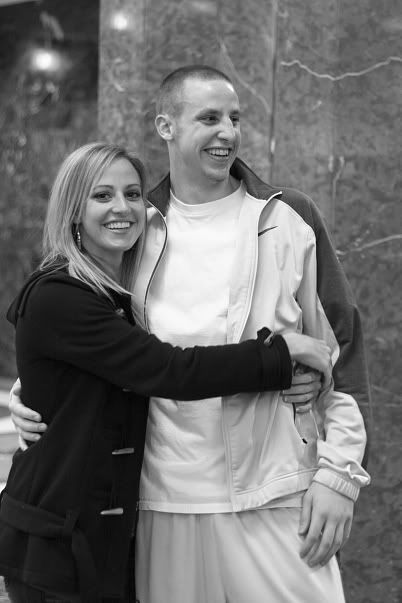 What a run they had.
It's just not winter without basketball!
And I seriously. can't. wait. for next season.