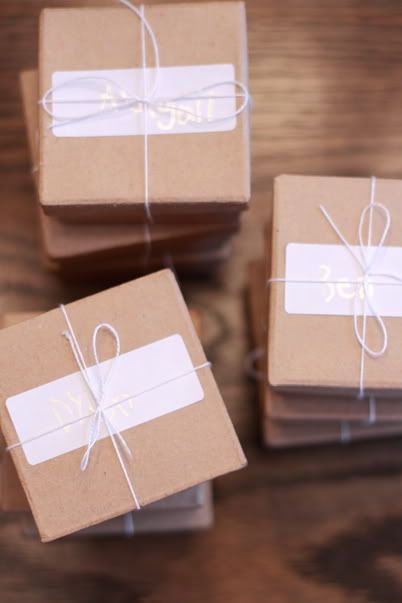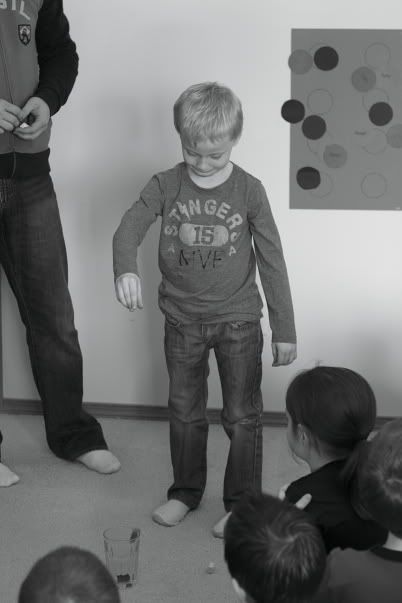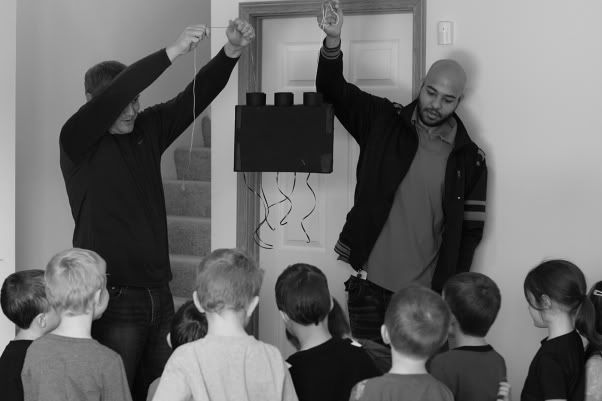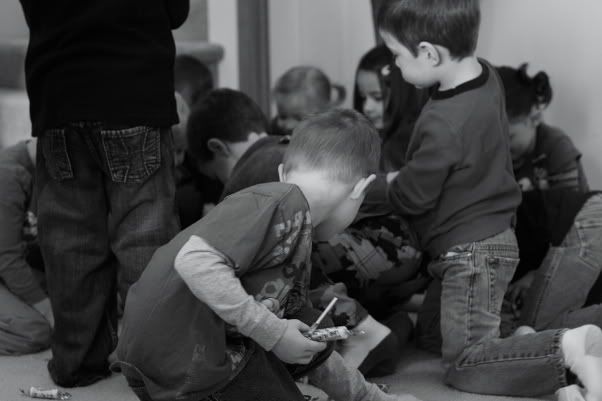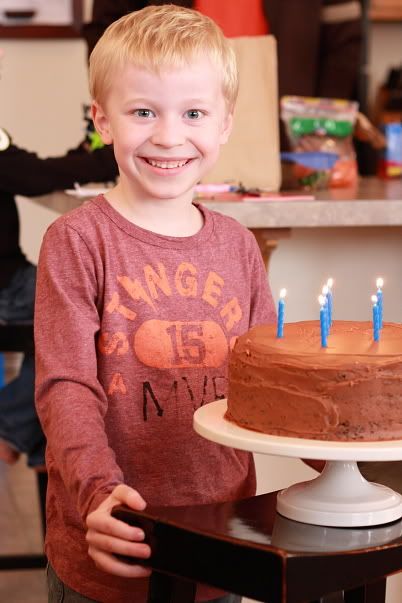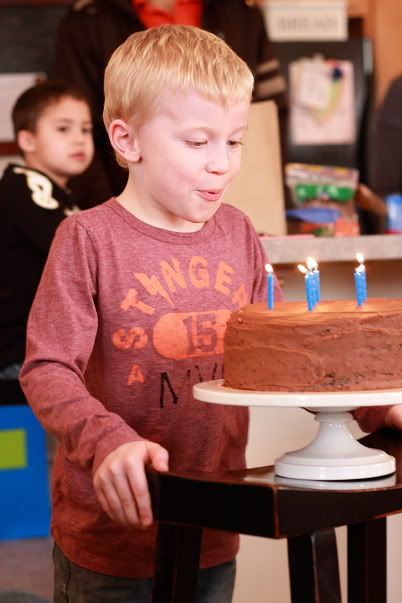 Zachary's 6th birthday bash was a Lego party.
Very fitting for the boy who wakes up 1.5 hours before school in order to play with Legos.
Zach was able to help assemble the invitations, and deliver them.
More than once I overheard him tell the invitee to please share the jellybeans with their siblings.
He's always been a thoughtful kid.
At the party, we played a Lego-drop game, and pin-the-lego game.
But the big hit was a homemade Lego piñata that David created.
It was a pull-string piñata he rigged up out of a cardboard box, swimming noodle and spray paint.
And it certainly was my favorite part.
Worked like a CHARM, and the kids giggled with anticipation at each string pulled.
We sang and ate cake, opened presents and admired Zachary's new toys.
Although our little home was stuffed to the brim with party people,
I'd say it was a success.
Happy, Happy Birthday to Zachary!