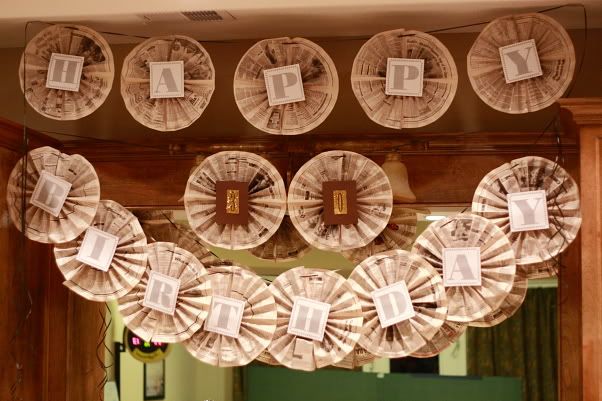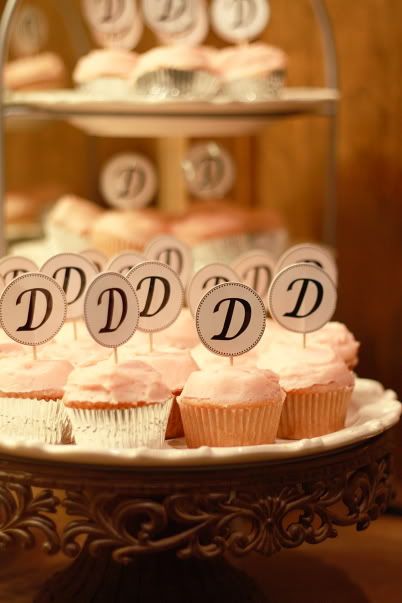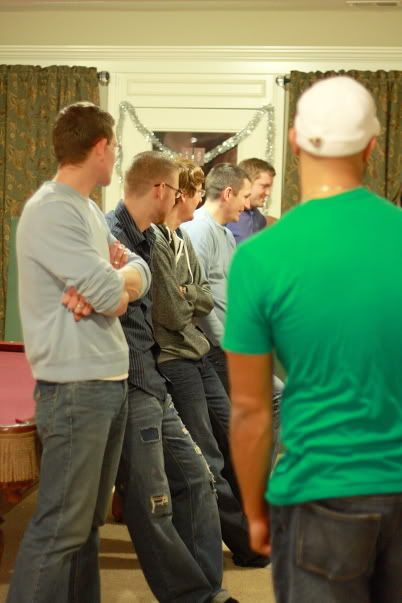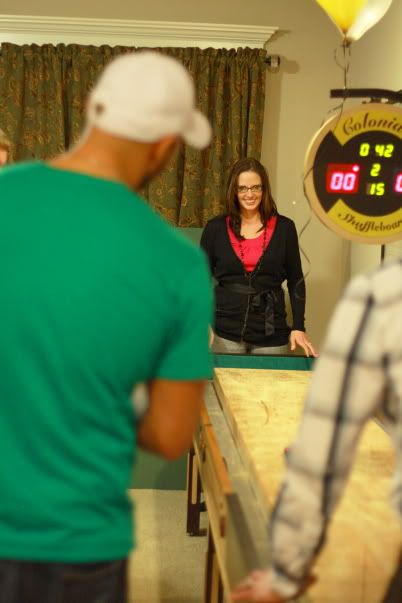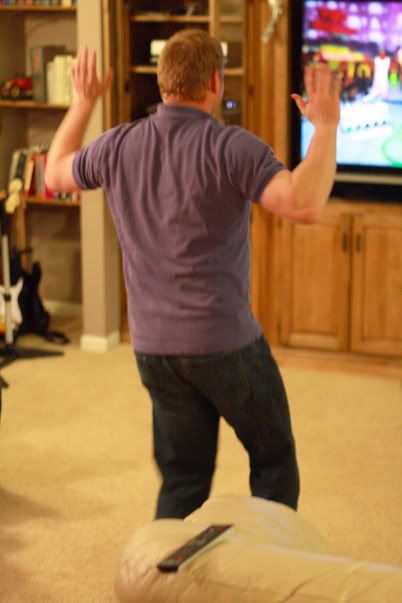 My parents (out of town) offered their home, and we packed it in with dear friends and food.
There was a shuffleboard tournament and David-trivia quiz.
The after-party got pretty crazy
with the Kinect Dance game. oh yeah we did.
David would like me to state for the record that he won his Dance Battle
(Soulja boy - level medium)
Apparently, the boy has moves.
It was a great night, and I really wish I would have taken more time to photograph.
So on Sunday, I told him I needed a picture
to document 30 years.
We aren't exactly dolled up
...
Happy 30th Birthday my love.