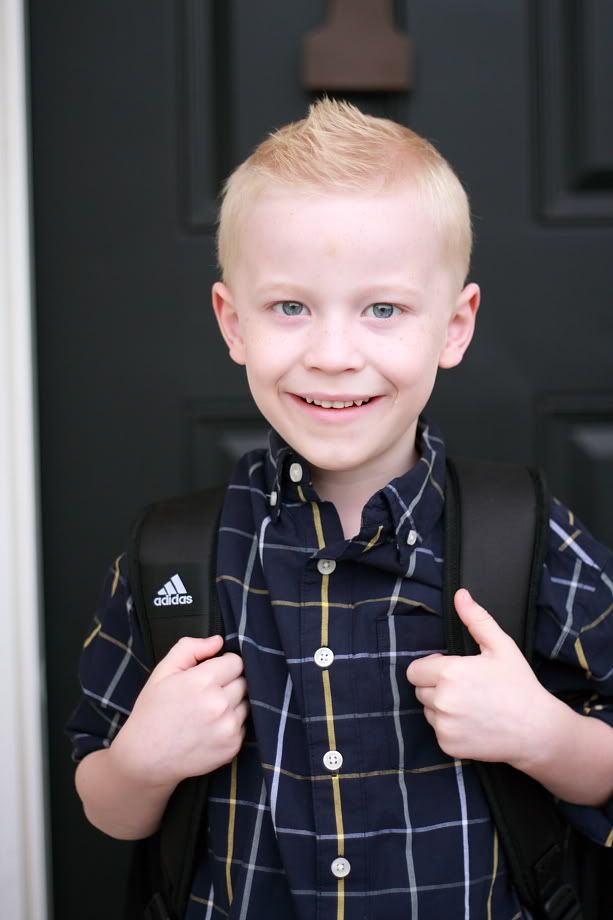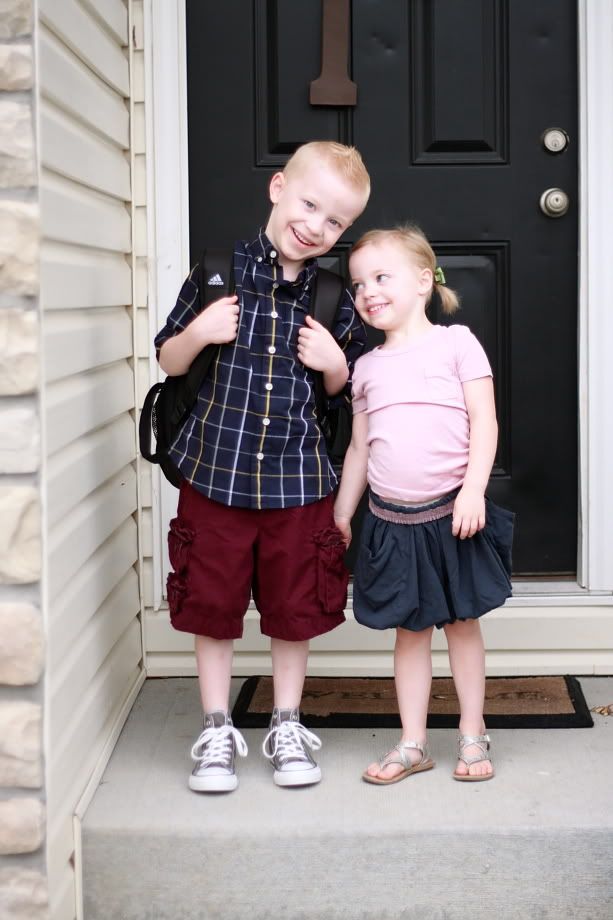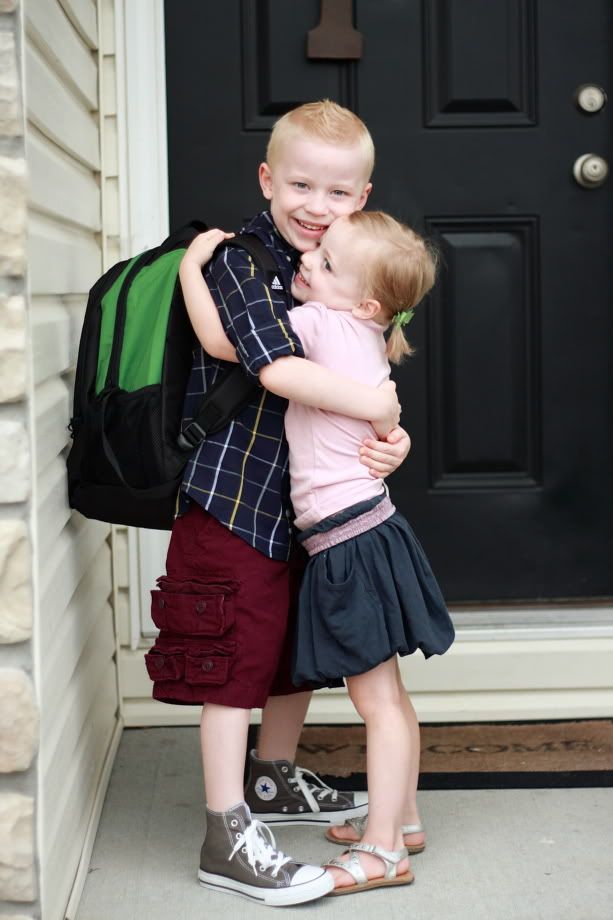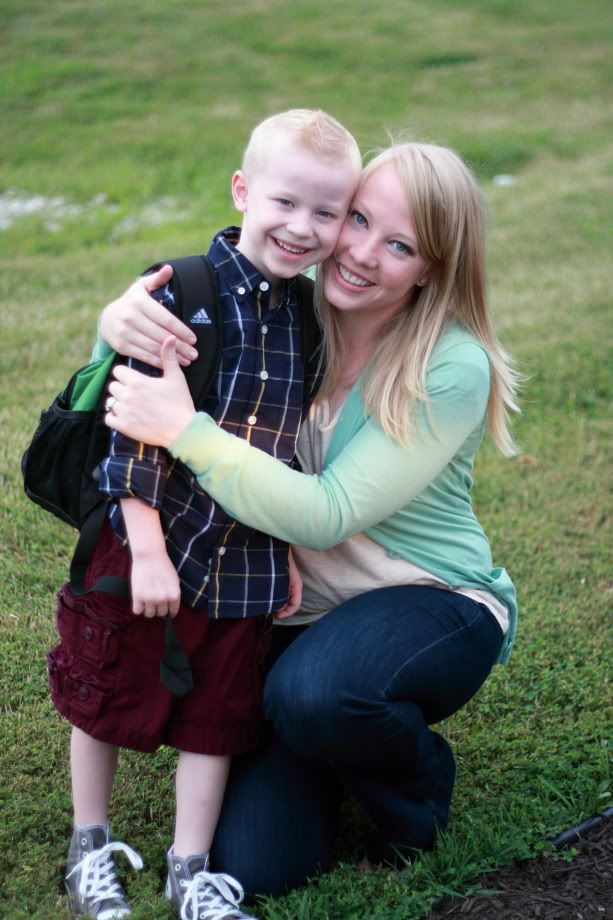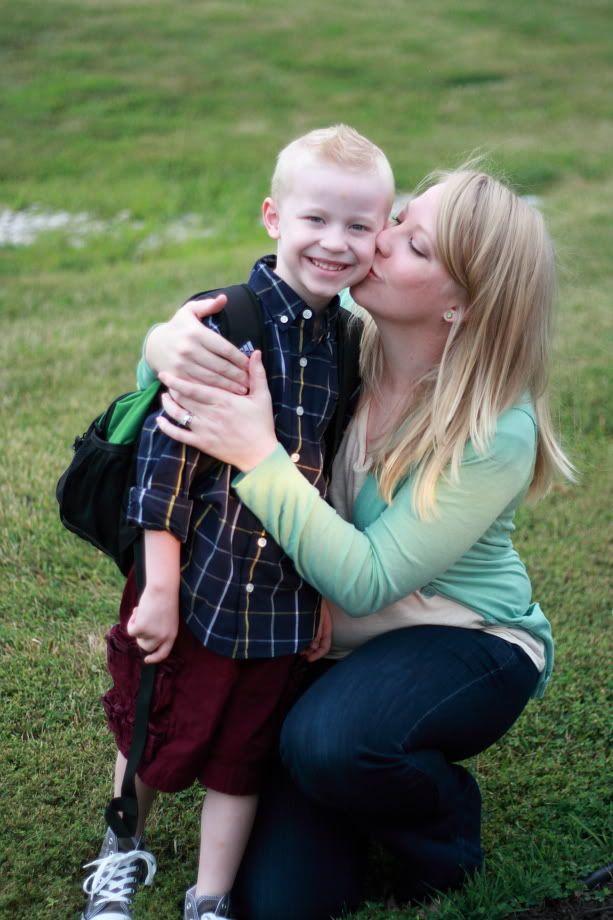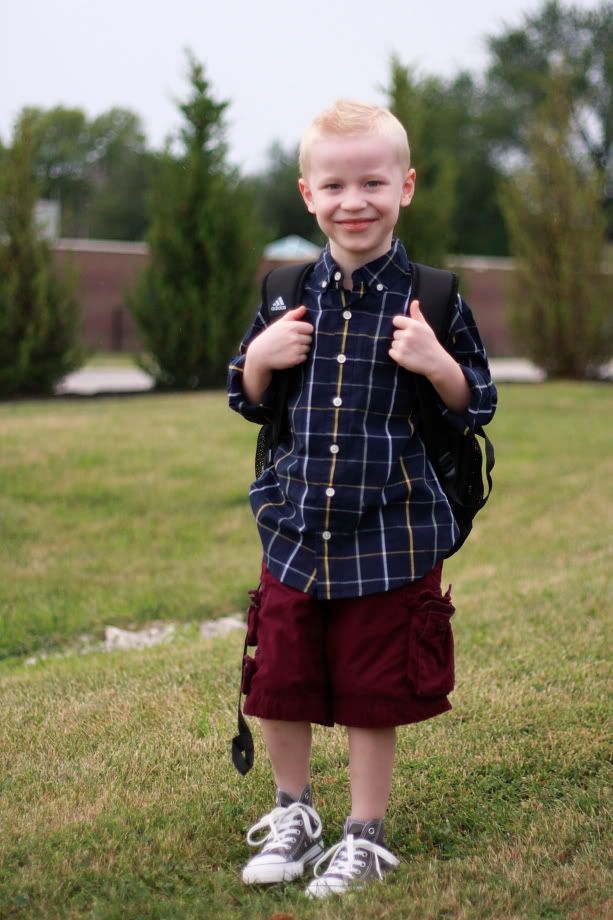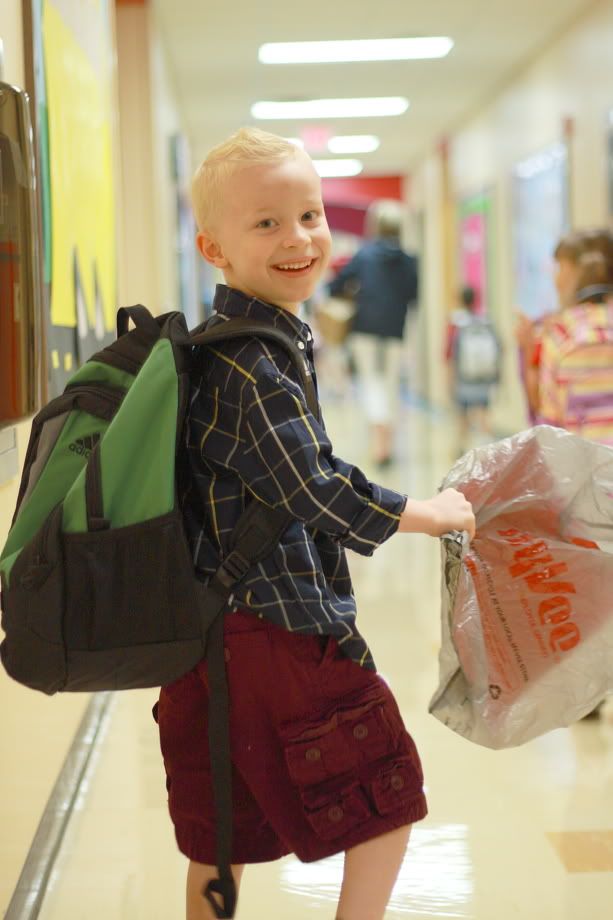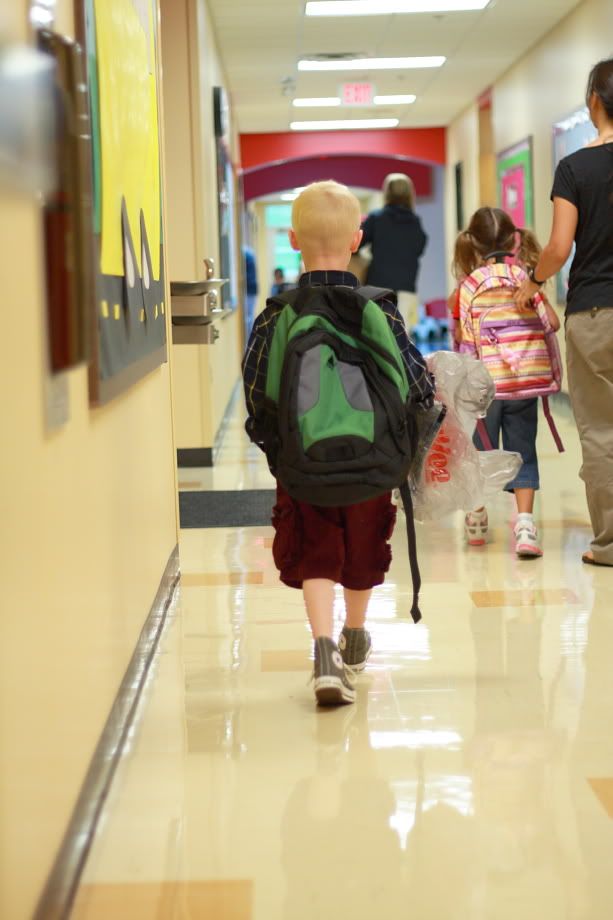 If there is one thing I want to remember,
it's Zach's level of excitement and happiness on his first day of kindergarten.
He took the obligatory photographs, and didn't ever stop smiling in between shots.
I walked him into school and to the kindergarten hallway
(stopping, per school rules, before I got to his classroom :)
I gave him a little squeeze and said, "I love you, have a great day!"
(my voice might have cracked a bit, but I kept a smile) and he was off.
He started down that corridor, and turned around just once with a big big smile. (I caught it!)
Then, he didn't look back again. Past the drinking fountains and into his classroom.
I'm not sure how I made it out of that building what with the blurry vision.
Ahhhhh, rough stuff for a sensitive soul.
I'll go ahead and say it, I'm sensitive.
Hard as I tried to avoid it, I tortured myself all day with thoughts of what was.
Taking naps with tiny baby Zachary, sprawled out on white sheets in our sunny room.
Who would sneak in at first peep to get Roman out of his crib?
And Lily, well, she's a little lost without her best bud.
8 hours is a loooooong time.
But then he came home. And he loved it.
Loved it with a capital L.
I'm going to love it too. (eventually)
Just as I've loved every other step along the way.
(In his own words...)
a video for grandmas, grandpas, aunts and uncles!