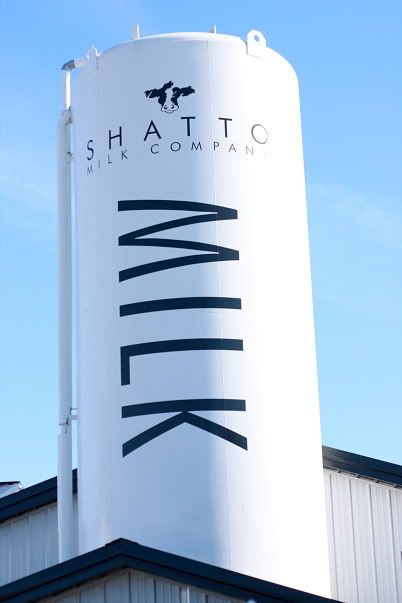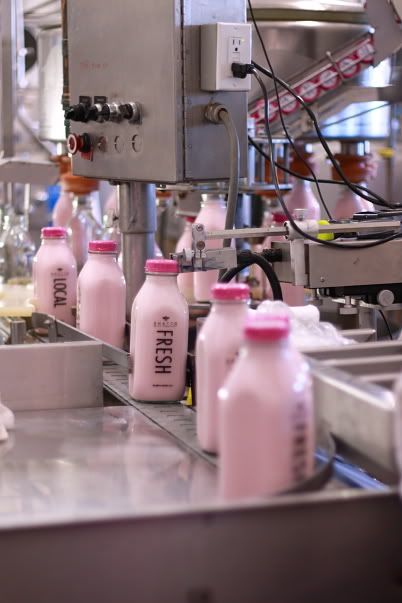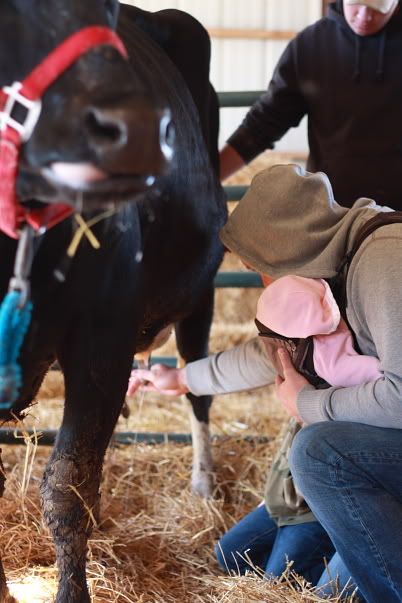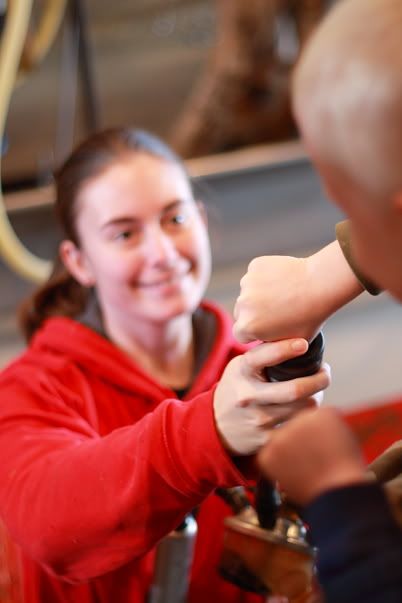 Pretty skies and no school on Friday.
We headed to the dairy farm.
I think everyone would agree that the best part was standing around sampling milk.
Root-beer, Strawberry, Banana, Orange and of course Chocolate.
We also tasted their traditional eggnog and the pumpkin spice flavor.
yum and yum.
(8 varieties of cheese and delicious sweet butter!...amazing)
It was a delightful tour,
the kind that makes you feel really good about supporting a farm like Shatto.
The drive out was beautiful,
and I began to ramble on about how I could really live in the country.
I pictured a big garden, fruit trees and wide open spaces.
Every little town out there has three things...
a Dollar General, a Casey's Gas Station and a Sonic/Pizza Hut/Subway (insert one).
But these days with technology, it wouldn't feel so isolating.
I mean, Amazon sells everything correct? UPS delivers everywhere, right?
Then David pulled out his phone and said..."There is no internet connection."
Ummmm. I might have to think on it a little more. :)