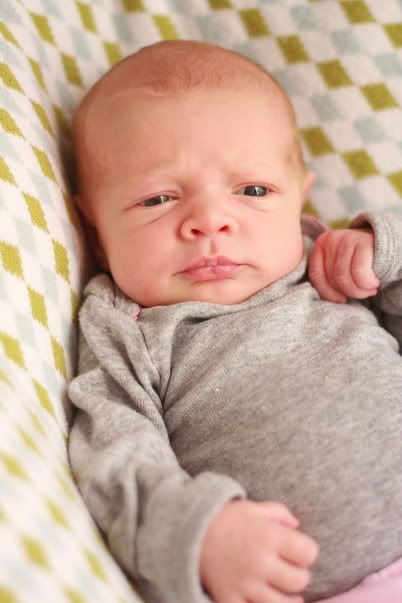 Perfection.
The newborn stage has a tendency to be a bit hazy.
As in, sleep deprived mental haziness.
I want to remember the things that make all the sleep deprivation WORTH IT!
Her sweet sweet smell. She is so yummy.
Our mommy / baby connection.
She quiets down when she hears my voice.
(or sometimes screams even louder just to ensure that I KNOW SHE IS HUNGRY!)
Secretly, I think that is so so cute.
Seal the deal my little girlie.
I love feeding her.
It takes so much time out of my day.
And that, I think, is precisely why I love it.
I get to slooooooooow down and cuddle up with my baby.
My perfect, 1 month old baby Poppy.