Whirlyball with the family.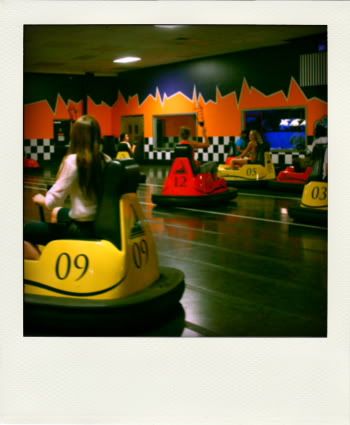 It's like lacrosse played in bumper cars.
Pregnant ladies (me) had to sit this one out...but it sure looked like fun.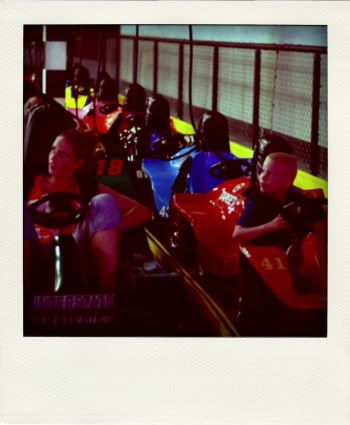 get set. Laura and Zach.
go! David and Kyle!
go! mini-racer Zach (racing all by himself)
We cheered every time he passed...
there were 12 adults cheering and we were loud,
he thought it was great.
My contribution to one of many BBQs,
patriotic strawberries.
A rousing game of football played by six handsome men...
which included a controversial penalty flag (wet underwear)
that was thrown as often as possible.
Luckily, this game ended in a tie.
I'm noticing a theme...our family enjoys a healthy competition.
spectators....young
spectators....old(er)
I think I have at least 40!
And true to Sloan tradition we loaded up on fireworks for the 4th.
It really was a brilliant weekend.
Every one of my siblings (and their significant others) were in town.
That won't happen again for a while, so we went all out.
Swimming, eating, playing, hot-tub-ing, more eating, and 1am bedtimes.
It's taken us days to recover from the fun.
My kids have napped all week (that never happens).
But it was worth it, worth it, worth it.
I love these people.