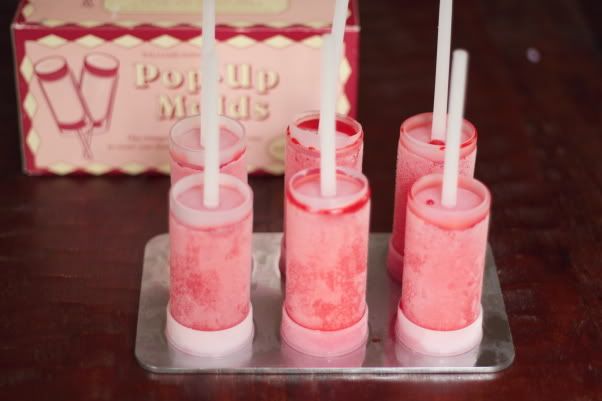 We are into the heat these days.
Which is actually welcome considering it lessens the chance for those tornado sirens my children have grown to fear.
And so begins our popsicle habit.
We registered for those popsicle molds when we got married.
Thinking some day, they'd be fun to have.
I get a kick out of using them now.
There is an orange dreamsicle recipe that requires cooked cream and egg yolks!
It's delicious.
But my kids enjoy the days I simply pour fruit juice equally as well.
It's more about the chilly-sweet- (drippy) mess on a hot day for them.
If I was really thinking ahead as a newlywed,
I'd register for a hefty supply of stain-stick.