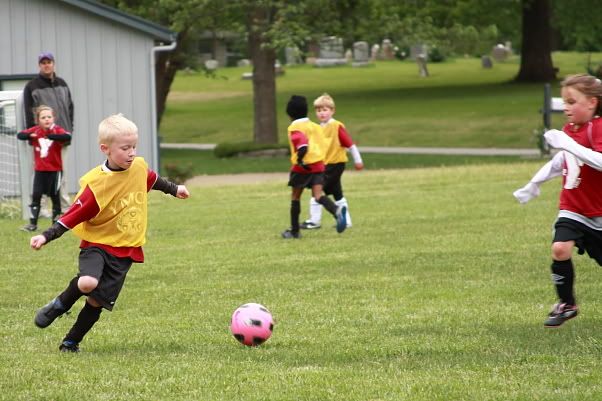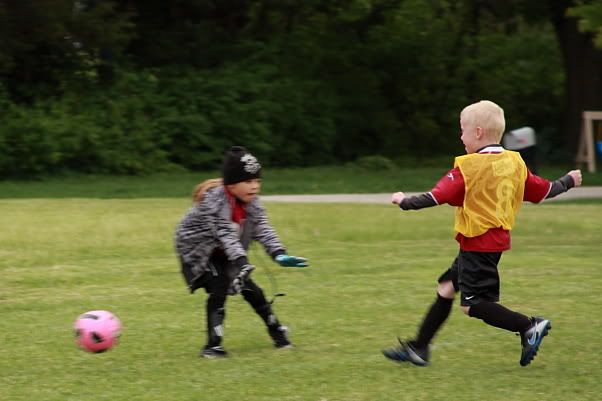 (A scoring kick!)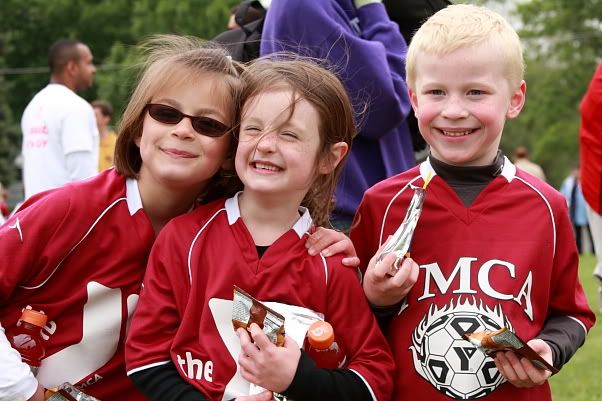 I didn't know the end of kindergarten would be just as emotional as the beginning.
But here we are, nonetheless.
Last week I watched Zach in his kindergarten graduation ceremony.
He had a speaking part...and was so handsome and composed,
so sure of himself in front of all those people.
There are a million things I want to say about him.
I love that kind, blonde-haired boy.
These photos are from the last soccer game of the season.
It all came together for him on this specific day.
Zach hadn't scored a goal all season, but wanted to so badly.
Something clicked, he was aggressive.
He ended up scoring twice.
For me, it was the effort and progress that had me shouting enthusiastically.
(ok, I was screaming and jumping up and down)
I suppose that sums up this whole year.
That might be the best part of parenthood,
cheering for effort and progress.