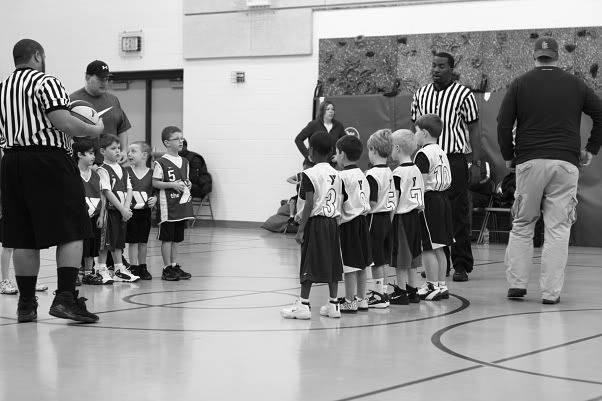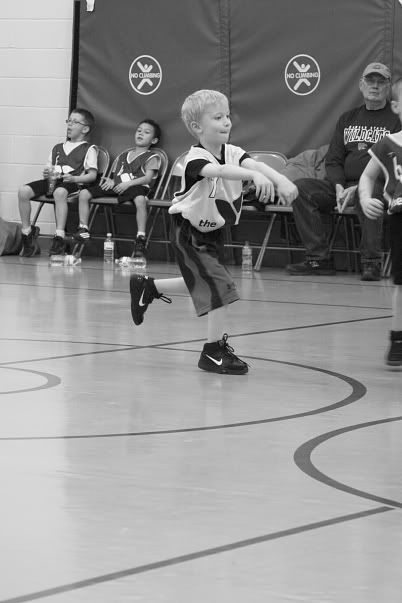 Zach's basketball coach was patient, organized and enthusiastic. At the very first practice he said, "Welcome parents, our team's name is going to be "Chaos"...and you'll see why in just a minute."
It was a great season. I could hardly handle the cuteness of those little kids lined up in their shorts and shoes.
Zach took everything very, very seriously.
(including the gatorade and snack afterwards:)
He practiced hard and couldn't wait for Saturday games.
And he loved watching his uncle Kyle (who plays in college) each week as well.
He knows every player's name and number.
You could say that basketball has been on his brain this winter.
As evidenced by one of my favorite things Zachary has ever said.
While driving with David he commented thoughtfully,
"Dad, Micheal Jordan is the #1 basketball player in the whole world.
Then #2 would probably be mom.
Actually, Kyle might be #2 because he is a boy."
Ahhh, to think that in his mind, (if only for a moment), I am second to Micheal Jordan.