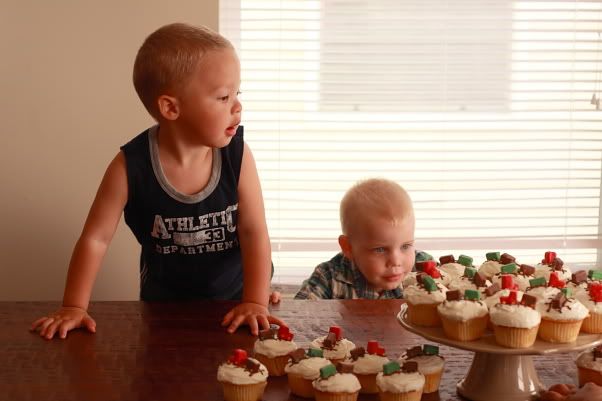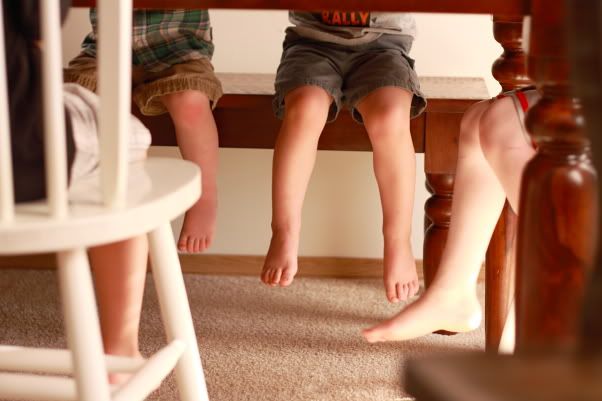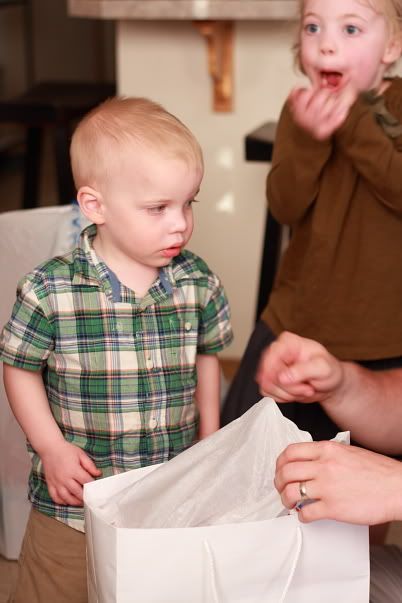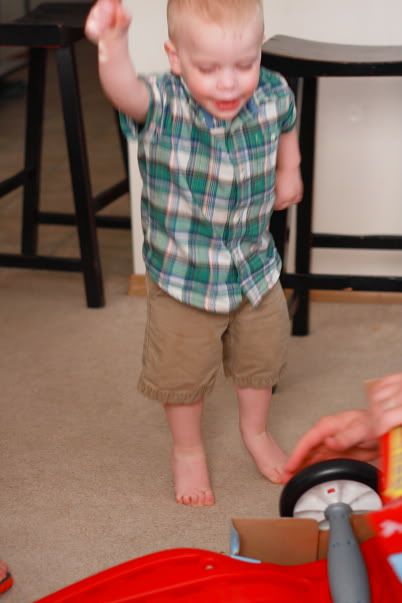 Last weekend was Roman's birthday!
We invited the cousins over to celebrate...and other than Lily, that means all boys.
Roman's favorite things are trains and balloons.
He loves to sit with David's phone and watch youtube videos of train cars.
Not cartoon trains, but real trains that people (who?) film and post to the internet. haha.
So when he woke from his nap, and saw all those train cupcakes,
and the gigantic #2 balloon, a huuuuge smile spread across his face.
Two is such a great birthday age, he has attended enough parties to really get it.
Roman sat in his chair so proudly when we prepared to sing happy birthday.
I couldn't help but snap a thousand pictures because to me, his faces were priceless.
Roman started out all business watching Dave light the candles,
but as soon as everyone began singing to him, he couldn't stop smiling.
Then he got real serious again and no one had to tell him to blow out his candles.
The last two pictures are great.
Lily made that face each time she peeked in at one of Roman's gifts.
Both Zachary and Lily did a great job of hyping up the birthday traditions.
The last photo shows Roman's fist pump reaction to a new scooter. :)
He's always trying to ride Zachary's razor, and finally, Roman got his own 3-wheeled version.
Roman is one coordinated little dude zooming all over the sidewalks.
It's hard to believe my sweet little Ro-baby is two.