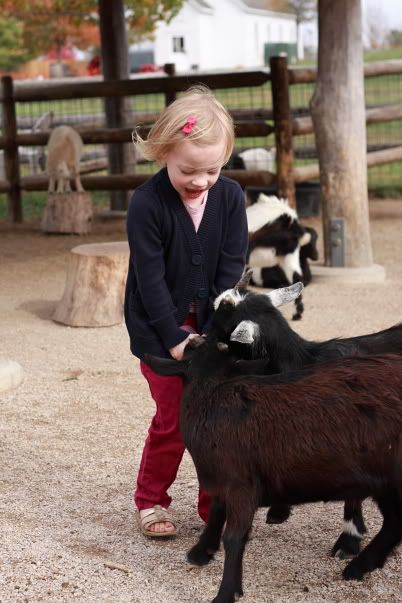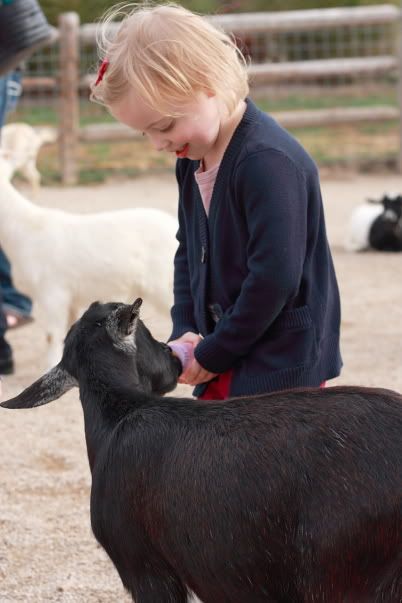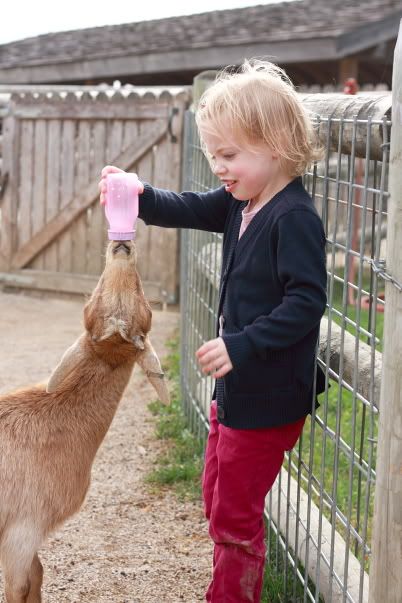 I took Roman and Lily to the Deanna Rose Farmstead one more time this year.
Lily got a bottle of milk to feed the baby goats, and she marched right in there.
She wanted to give each animal a taste, but those baby goats, they don't like to share.
She'd say, "That's enough! You are done now!"
She didn't let those baby goats bully her,
"NO FIGHTING!" and, "DON'T eat my sweater!" she exclaimed.

Reminded me of a video from the farmstead earlier this spring...
"DON'T BE MAD AT THE ANIMALS!"
...and Zach, well, he's sad at the end because he's just been pushed (by goats) into their water.