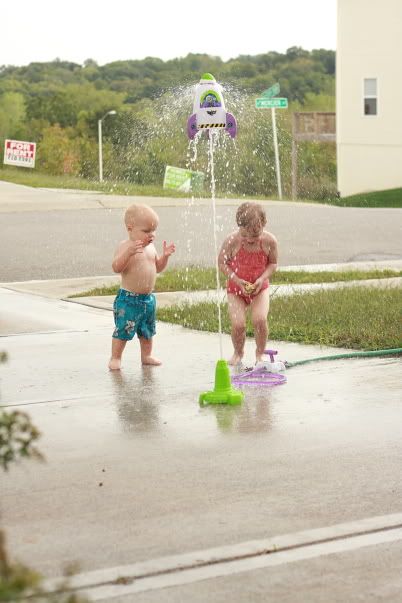 I'm so happy to have a picture of this familiar summer scene.
Many, many, many of our summer mornings, afternoons and evenings looked just like this.
Tonight could very well be the last night a run through the sprinkler is possible.
These photographs are actually my homework.
Finally, I am getting around to taking my first photography class.
And I am loving it so much.
All of these pictures are straight out of my camera. Not an ounce of post processing.
I don't even have Photoshop anyway.
Certainly, that is nothing to boast about, because heaven knows I'd love to have Photoshop.
And even more, know how to use it. Sparingly of course :)
Not that these pictures are some sort of photographic ideal
(i'll probably cringe in another year and see all the mistakes I made)...
But just for kicks I switched my camera to auto-mode for a comparison.
.
It feels good to be a little smarter than my 'fancy' camera!